Italy is a good country (piecewise) — nice scenery, decent food (and pasta), nice architecture…
There's but one thing that annoys me, I think you'll be able to spot it on those two pictures.
Milan, a corner of via Vitruvio and via Benedetto Marcello.

Turin, largo Cassini.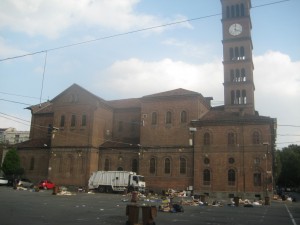 I cannot say it for sure but I remember Ukrainian markets (right after closing time) being cleaner than that.