Last year I've said some harsh words about some Danish påskmust. Just in case I was wrong I decided to recheck it and bought another bottle. Here are the pictures: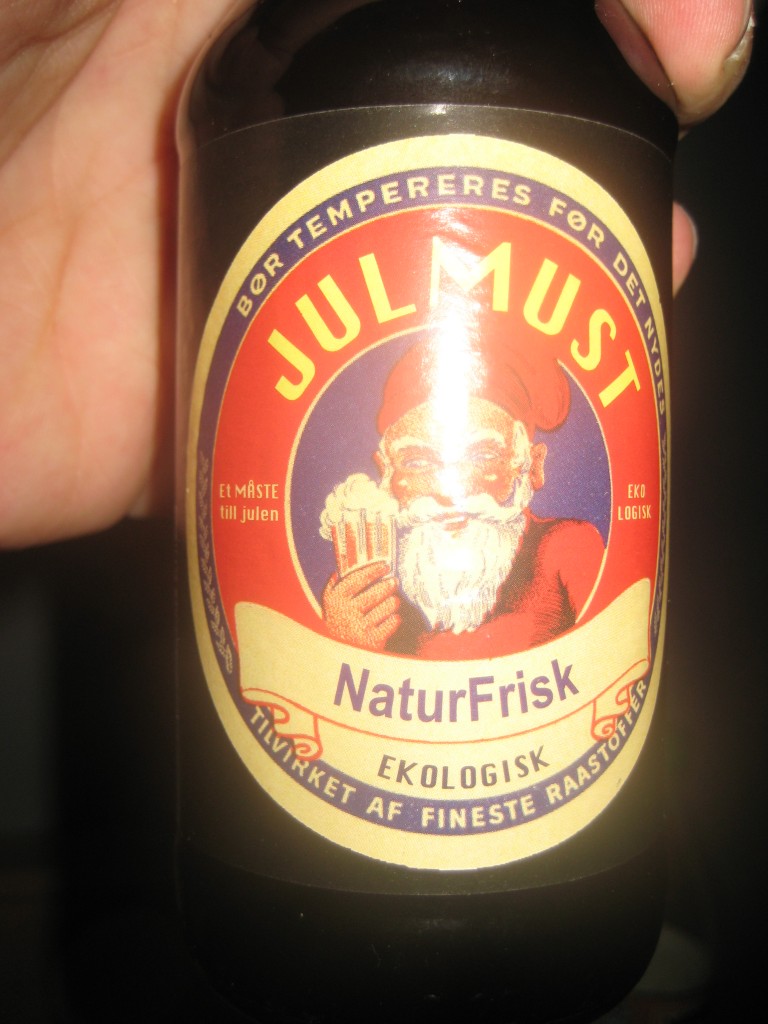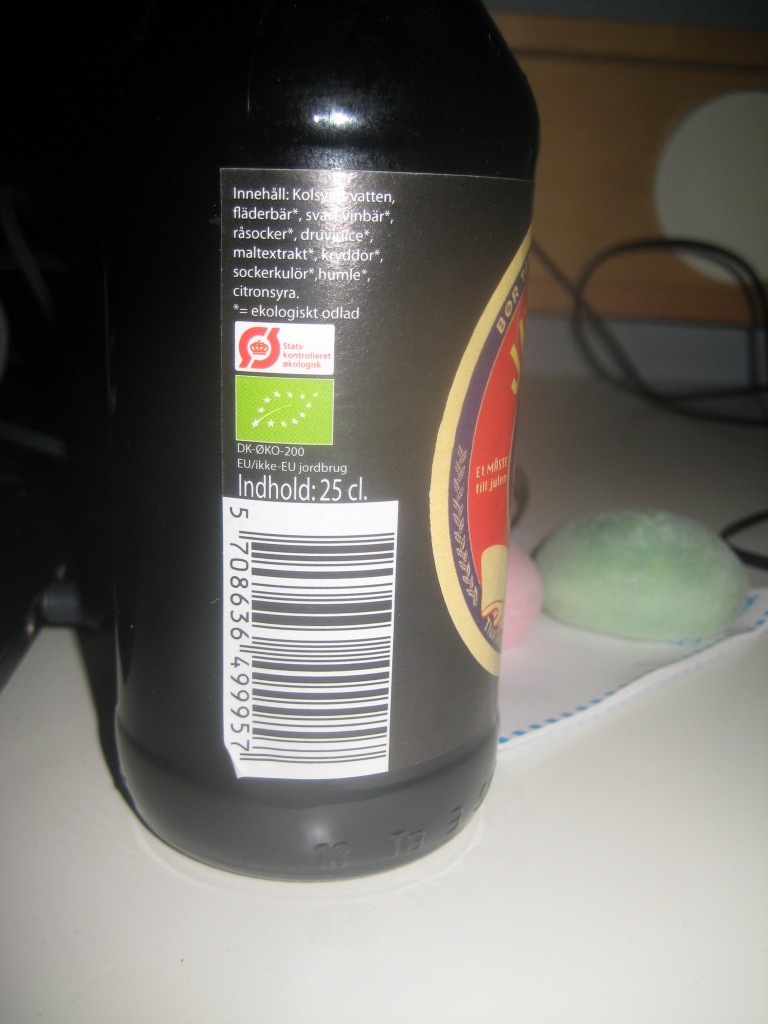 In case you don't see the list of ingredients it contains:
carbonated water;
elderberry juice;
blackcurrant juice;
sugar;
grape juice;
malt extract;
spices;
caramel colour;
hops;
citric acid.
And it tastes like POSIX julmust from AIX brewery would taste—it has right ingredients but also lots of things normally not found in julmust and the taste is weird in result. Only people with perverted taste like Danes (remember, one of them invented C++ and is not ashamed of it) or lu_zero(whom I blame for his tastes quite often) would like it.