I have never though about FFplay in that way but it had struck me today that waveform visual display is one of the best ways to debug it.
Why?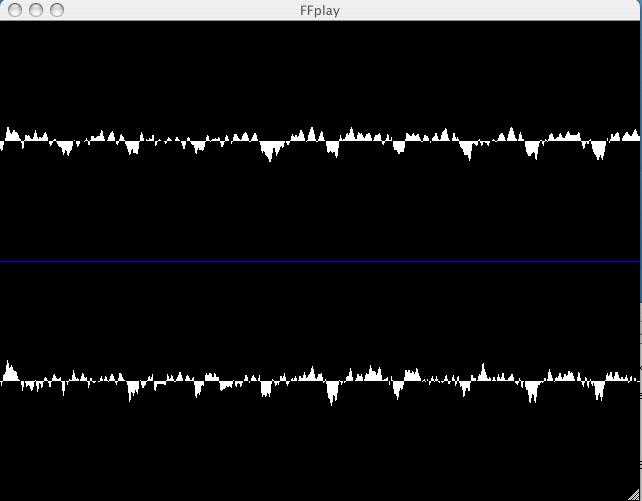 One of C.P.E. Bach's Wurttemberg sonatas (a small excerpt, really)

Because it gives you those advantages:
Noise hurts your eyes less than ears
Some inaudible artifacts (like DC bias) are easily spottable
Clipping and volume change is easily spottable too
Stereo differences are easy to find
…
It may give you some aesthetic pleasure 😉
I must also add that most audio player have visualizers but they lack simplicity and usability of this 640×480 clean waveform rendering.