It seems that as a programmer and especially during these days you have an obligation to bake bread (the same way if you belonged to MPlayer community you had to watch anime). So here's me doing it: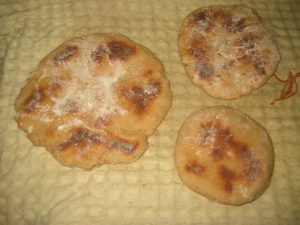 It's made after a traditional recipe from Norrland: barley flour, wheat flour, milk, yeast, cinnamon, a bit of salt and molasses. IMO it goes fine with some gravad lax or proper cheese.
P.S. And if you think I should have made a sour-dough bread—I can always order some from Sweden instead.