I've finally travelled enough Czech railways (mostly in the South-western part of the country) to form some impressions about them.
First, they have somewhat funny train terminology there: R means "rychlik" or express train while R-egional trains are marked as Os or "osobni" but in reality they all move with speed around 50 km/h.
Second, the rolling stock.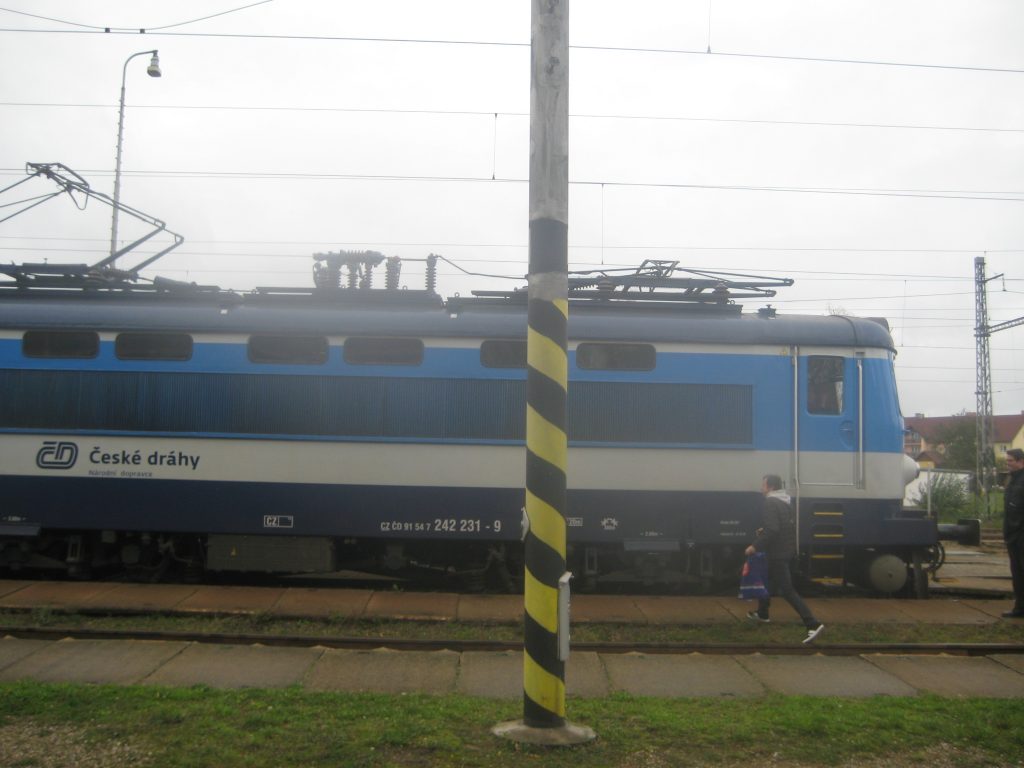 Typical locomotive
The trains are usually two-four carriages dragged by locomotive, most often like on the picture above. It brings nostalgia to me because it looks like a Škoda train from 1960s that was one of the best locomotives in the USSR, and it was also nicknamed Cheburashka because it both looked a bit like a titular hero of that anime (formerly Soviet cartoon) and featured there as well. You can also see rail buses, double-decker regional trains (the same as InterCity trains in Ukraine) and some other types but they are very rare.
Speaking of locomotives, I had a brief visit to Austria and saw their main locomotive ÖBB 1044. And what do you know, it looks like a replica of Rc-locomotive from Sweden. And then you read that Austrian Railways actually bought ten Rc2 from Sweden and designated them as ÖBB 1043 locomotives. Since Rc2 was the best locomotive in Austria it's no wonder they've designed the next model after it.
Third, tickets. Outside Prague you can buy tickets usually just at ticket office at the station or maybe at conductors (but I've never tried that), ticket offices accept Euros and sometimes you can pay with a card too (mind the signs there). Another funny thing is that tickets usually contain the stations you should pass on your route and they're a lot like German tickets for regional trains—you just buy a ticket for a route, which train you choose is up to you. Even better that in most cases you can buy tickets outside country, like I've bought ticket Praha-Tábor in Dresden.
Fourth, infrastructure in general. And that's where it sucks.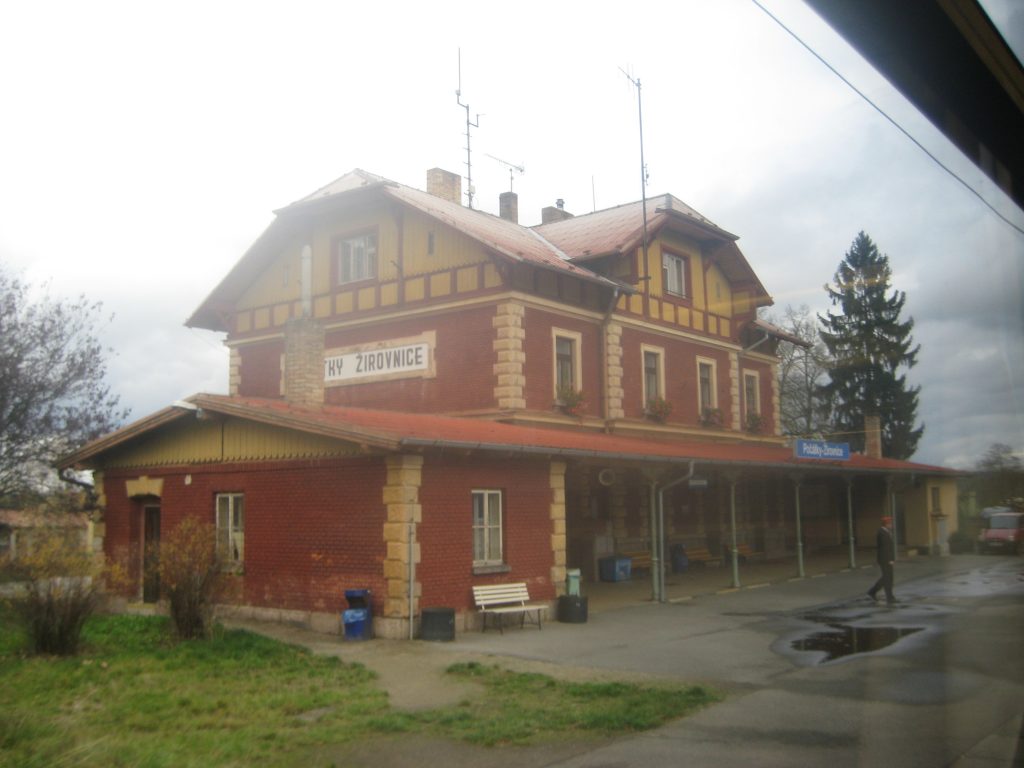 A station somewhere between Jihlava and České Budějovice
Station houses look like they were built either in XIXth century under Austrian rule or in 1970s under Soviet rule (those look like featureless boxes essentially) and many of them are not very well maintained unfortunately. Another thing is platforms. You can see typical Czech platform on the first picture. They are often about just twice as high as rails and not particularly wide too, you can meet high platforms only on big stations and very random places (IIRC I've seen one at Velesín Město and there's just a single track there).
And now for the tracks themselves. Rail connectivity is very good there so you can get from one place to another without going through Prague, the downside is that it usually takes two hours to get from one node to another as I've mentioned above all trains travel with the speed around 50 km/h. I've travelled on routes Dresden-Praha, Linz-Prag, Praha-Schwandorf, Tábor-Jihlava and Jihlava-Plzeň and looks like only routes from Prague to important places like České Budějovice, Plzeň and such are double-track (and to Dresden for some reason), the rest are single-track and often are curvy as they were drawn with a tail of stubborn mule as we say here. Also track Tábor-Horní Cerekev is quite bumpy and reminds more of a typical Ukrainian road than railway.
In general, Czech railways leave an impression of railways in rural area and thus they have their inimitable charm. Throw in a nostalgic feeling from the locomotives and you can say I liked it despite all downsides.